Usually, people make trash talks before getting into the boxing ring. This Ultimate Fighting Championship (UFC) 243 is quite a different event. Both men are champions in the middleweight category, but many people expect a showdown between them as a stadium event. While this blockbuster will be between Australia and New Zealand's UFC martial arts fighters, it's a sold-out event for the organizers. Can Robert Whittaker defend his title, or will NZ's Israel Adesanya win this epic battle?
What is The UFC 243?
The Ultimate Fighting Championship (UFC) is a company in Las Vegas (America) that that promotes mixed martial arts event. The promoters of UFC use competitions unveil fighters with top martial art skills, and the best is selected by a panel of judges. Usually, contestants display different skills like boxing, karate, judo, and kickboxing. However, there are categories of weight divisions for fighters. The UFC 243 will the biggest fight in Oceania, and it might differ from other middleweight division fights.
Australians are excited because Robert Whittaker is their first UFC champion, and he will be fighting a superstar from neighbouring New Zealand. Also, the UFC is coming to Australia with great expectations. Since December 8, 2017, after winning this middleweight title, Whittaker hasn't lost the belt.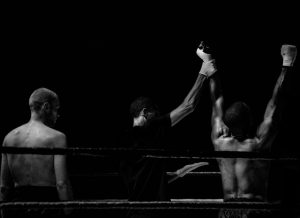 Why will The UFC 243 be a Big Event?
This fight will be Australia's biggest because UFC 243 is creating an opportunity for champions of the same weight categories to impress their fans. Also, this UFC middleweight fight will attract about 60,000 fans to the Marvel Stadium in Melbourne. A martial art event of this magnitude has never been seen in Australia. As Robert Whittaker plans to unify the middleweight division title, NZ's interim champion (Israel Adesanya) wants to make a milestone event for his fans.
Since 2017, Whittaker is a middleweight champion that has been breaking records at UFC events. His fans are expecting an epic battle that will crown him as the world's best middleweight champ on October 5, 2019. However, the Kiwi superstar doesn't seem like an underdog because he has beaten Anderson Silva and Kelvin Gastelum. In New Zealand, Adesanya is the biggest UFC fighter. Most New Zealanders think Adesanya's martial arts technique is the best in combat sports.
Who has The Bigger Chance of Winning?
In combat sports like martial arts, it's tricky to know who wins the title after a hard-fought battle. According to martial arts combat analysts, Whittaker delivers precise killer punches. October 6 is the National Rugby League finals in Sydney and the day of this UFC fight. On that day, the world will see a new undisputed UFC middleweight champion from Oceania. After defeating Yoel Romero, Whittaker has lost a chance of defending his title against Kelvin Gastelum in a UFC 234 clash. Unlike the Australian that became a full middleweight champion by default, Adesanya comes prepared for a battle that might elevate him from an interim championship position.
Additionally, Whittaker was fortunate to miss another chance of defending his title in 2018. Luke Rockhold never got the chance of knocking Whittaker down at the UFC 221 event because the fight was cancelled after the latter took ill. So, many martial arts enthusiasts couldn't see that epic match in Perth. It's right to say that New Zealand's Adesanya appears more prepared for his Aussie opponent. In his last six matches, Adesanya has knocked down all the opponents. However, it will be an opportunity to leave the interim champion title and cling to an undisputed middleweight UFC champ.