Create a HotSpot for Personal Use
Many establishments such as hotels and airports have free WiFi for people on the go; however, for those commuting on public transportations will find it inadequate. If your cell phone does not have a WiFi hotspot feature, you have the option to use mobile devices that connect to cell towers for internet connection on your laptop while travelling. Most of these devices require a data plan while others, like the Verizon JetPack offer prepaid plans. This way your private cloud computing is more secure than with a public wi-fi connection.
Use Messaging Apps for Communicating
Expenses for sending text messages while travelling overseas could cost a fortune.  You can use alternative applications such as WhatsApp Messenger, freeware and cross-platform instant messaging without having to pay for SMS.
Use Prepaid SIM Cards
Another way to minimize costs on overseas calling is to use a prepaid SIM card that allows access to your carrier's overseas network for that country. It can keep your cellular charges comparable to your usual cost.
Use Prepaid Phones
Kiosks for renting or buying prepaid phones are available in most airports.  Just be sure to read the fine print of the cellular plans to verify the price.
Use Services Like Skype
Communication Apps such as Google Voice and Skype can provide low-cost calls, as low as a penny a minute. Google Voice, which requires a Google account, allows you to tie several phones together under one number. Another helpful app for a business traveller is Skype. It is useful for conference calls on the go with low cost calling anywhere there is an internet connection. Business computer support is always available, especially for services such as Skype or Facetime.
Hotel Discounts and Savings Tips
Online booking for hotels through websites are now trending, however, these prices are subject for change depending on the season and the amount of business coming in. Though they do not guarantee the lowest prices, at least you will have an idea on the price range for accommodation in the area.
Travel During the Off Season
One helpful tip to minimize travelling expenses is to visit a place during the off-season. This may differ from place to place especially in tropical countries. The weekends are often the off days in "business" cities. It is best to contact the local hotels directly to get the best prices.  Large retail shops also offer a lot more discounts in the off-peak as it allows them to try and attract more customers via sales and running promotions.
Shop Anonymous Hotels
If you are not particular about the type of hotel you would stay in, check sites like Hotwire, where you can search what you want by the general area and the star ratings for quality. Though the hotel will be anonymous until the booking process is completed, the savings can be considerable.
Hunt for Non-obvious Sources of Discounts
AAA and AARP members are known to get discounts, servicemen and other professions may receive courtesy discounts as well. Coupons and vouchers are available online or by print for checking. Some restaurants give away brochures for tourist sites site and often include hotel coupons.
Some courier services and office supplies may offer discounts through a partner program. You may also avail discounts through your credit card provider or related reward programs.  There are many sources for discounts and coupons that you can use if you know where to look. It's also good to ask your booking agents if any discounts are available.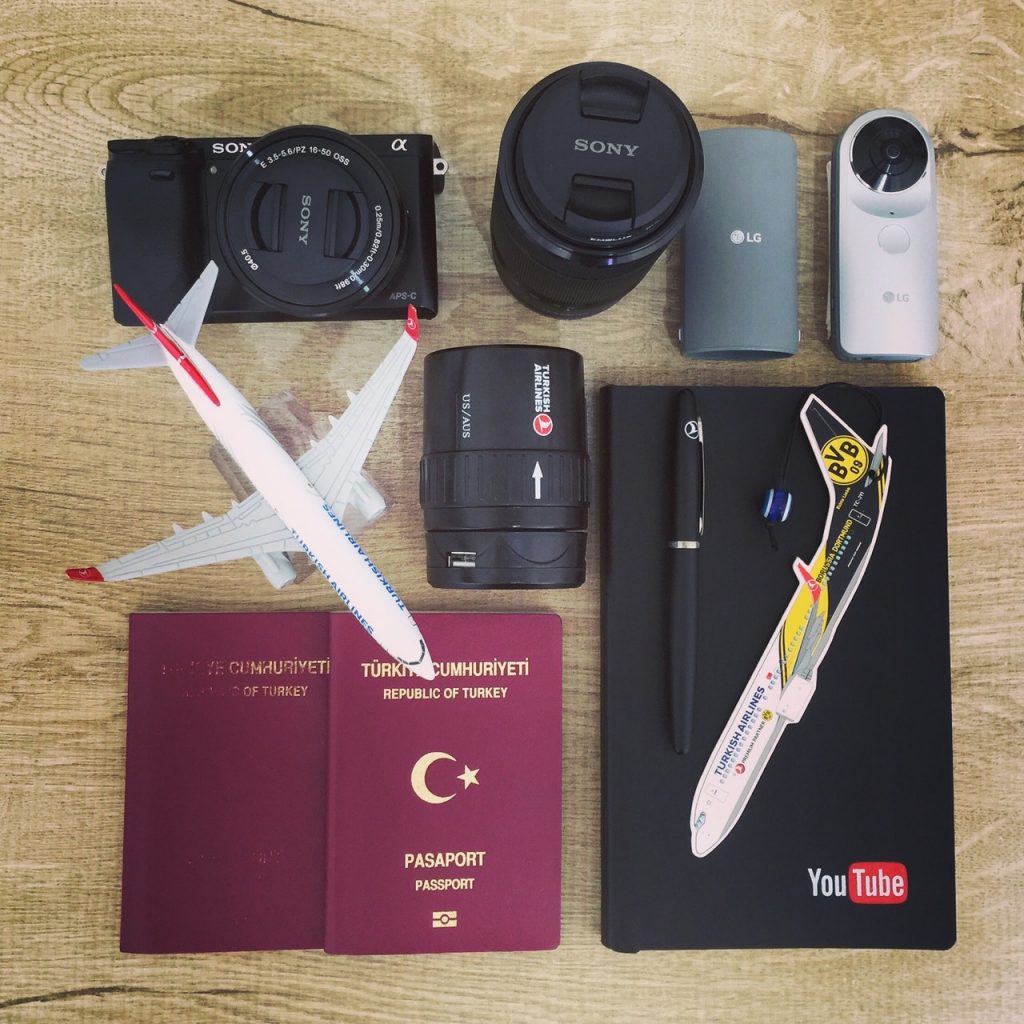 Ask for Reduced Rates When Possible
Most hotels are now adding services for your room that could have extra charges that can accumulate. Amenities such coffee maker in your room, internet access, use of gym or pool facilities and other things will cost extra. If you do not plan to use these services, ask if you can remove them from the accommodation package and get a reduced rate.
Call Before Leaving
If you booked in advance, call to check if the rates gave changed before leaving for your trip.
Compression Sacks
With the charges for various airline services increasing, minimizing extra costs for checked bags is rational. It is best to maximize your carry-ons since they are usually free. You can also use compression sacks that allow you to fit in as many items as you can in a very limited space. You can even fit a week's worth of clothes if properly organized.
Ostrich Pillow
The ostrich pillows allow people to nap comfortably anywhere and is ideal for comfort during long hours of travel, blocking out light and sound. You can also use sleep phones, comfortable bed-friendly headphones, which wrap around your head, covering your eyes and funnelling music to your ears. Check TheGrommet.com for the ostrich pillow or some other innovative travel gear.
SeV Woman's Trench Coat
Trench coats are not only fashionable and comfortable; they can be nifty as well. Scott e Vest trench coat has one for men and women. It has several pockets to carry items for people on the go. With this stylish coat, you can discreetly carry small items like your keys, wallet, camera, cell phone, tablet, and even a water bottle.
Travel Kits
Travel kits are ideal in keeping small items and toiletries organized. It allows you to bring along a complete on-the-go regimen such as small bottles for shampoo, conditioner and other liquids in quantities that will pass TSA inspection in the airport. Commercial agents travelling for business to commercial properties all across the nation use these as they are small and convenient.
The Train Reaction
You may need more than one bag for your clothing if you are leaving for an extended business trip. This is where the Train Reaction comes in. It allows you to link two suitcases together and you can even put a smaller bag on top. It's very handy for pushing through crowds and narrow passages compared to pulling separate suitcases.
How to Spot Savvy Car Rental Savings
Check Out Smaller Companies
You don't have to engage with major car rental dealerships like Avis and Hertz when renting a car. You could save up to fifteen percent or more with lesser known companies such as Payless or Fox. A new car rental company that's coming in the market is the German company Sixt.  It is opening offices in the SE United States.
Find Discounts and Coupons
Promotional codes and coupons for car rentals can be found if you know where to look. You can start at Promotionalcodes.com and promocodes.com. Search for the rental company and coupon code. Inquire about discounts available, such as AARP, AAA or for professions such as the military. Coupons and promotional codes can be combined in some establishments. Just as commercial property management would look for ways to cut costs for the client and give them a better return on their investment, that is what coupons do for a business traveller.
Savy Business Travel Tips to Save Headaches