Hampton style has always been favored by most people who live near the coast. Patrons from Gold Coast, Tweed Coast or Byron Bay prefer this elegant and sophisticated design.  Defined by easy going, relaxed beach ambiance but done in a chic manner, your home can be the perfect match for this decorating technique.
When designing Hampton style homes, think of beauty and splendor but in a clean and refined way. This classic style is timeless and divine and is seen a lot in Perth interior design, among other areas of Australia.
To achieve this coveted style in your home, there is quite a lot to consider. It's all about choosing the perfect hues, upholstery and decorations and coastal home interiors. Keep in mind that Hampton style is close to minimalism with style. Make sure not to go overboard. Think about bringing together a relaxing beach house and a suite draped with luxury.  You can be your own interior designer mastering house design. If you are looking for inspiration, read on these essential decorating tips as well as key elements to pull off the Hampton style in your own home.
Keep it White and Neutral
The Hampton interior design is attained with white and neutral colors. It focuses on keeping things light and breezy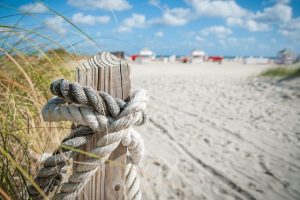 with plenty of sunlight.  Walls are usually painted white and timber floors are all part of the look.
The neutral look can also be layered with lighter tones and shades. Make sure to turn down color. You cannot use colors like bright orange or purple. Utilize ocean-inspired colors or beach color palettes. This can add up to the clean and relaxed feel of a Hampton home.
Natural Texture is the key
Working with natural texture, brings a soft touch to the space. It's best to go with natural materials like jute, sisal or light colored linens. You some natural items like shells or driftwoods.
Incorporating the natural elements creates a sense of comfort and ease.  You can use pieces that display the natural look such as jute rugs, linen sofas, timber tables, wicker furniture and woven baskets. Make sure not to use too much and veer into the shabby chic ambiance.
Throws, oversized cushions and rugs can also add texture to your welcoming space.
The Perfect Lighting
To maintain the natural lighting, refrain from using heavy drapes.  The goal here is to let as much sunlight in as possible. Keep window treatments discreet and opt for sheer drapes or exposed windows. The breeze coming in from the windows also provides a soothing feeling.
Lamps can also be used to illuminate your home. You can choose natural fabrics, wood or ceramic for the base.
Add Personality
Though the Hamptons style veers towards minimalism, you can still add your personal touch through artworks and beach theme décor.  When choosing artwork, opt for pieces with shades of blue to compliment the coastal feel. Use pieces that make you think about the beach or the coast for that personal touch.  Always remember that our home is an extension of who we are.
Keep these essential tips to create the stunning and sophisticated Hampton style home you always dreamed of.
Bring the Hamptons Home With Coastal Interior Design